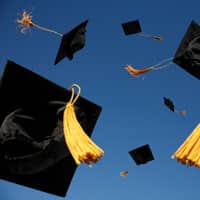 Buy Analytica for Education
A standard subscription for Analytica is for one year, and can be renewed after expiration at 50% of the standard annual subscription price. 
What you get with a subscription:
Use of Analytica or ADE software installed on your own Windows computer for the term of the subscription
Free technical support by email. See the support section for details
Free patches and upgrades to all new releases (e.g. 5.0 to 5.1)
Edit access to the Analytica Wiki
25 free ACP sessions per month
To qualify for educational prices, you should be a student or faculty member at an accredited school, college, or university and use the software for education or research at that institution (not for paid consulting or other commercial use.)  For specifics, see the forms for faculty or student use, which you should sign and email to sales@Lumina.com with a copy of your ID from your educational institution when you place your order. 
Analytica is available in several editions with feature sets to suit different applications. See a table comparing features by edition.
End User License Agreement
Analytica Educational Editions
Product Title
Description
Price
Variations
Quantity
Action
Analytica Professional – Educational

The standard version of Analytica, with full model creation functions.

$

500

Add to cart
Analytica Enterprise – Educational

Supports ODBC database access, Huge Arrays, Protection, Time Profiling and more.

$

1,000

Add to cart
Analytica Optimizer – Educational

The Optimizer Edition includes a powerful, general purpose solver and optimizer for linear, mixed integer and nonlinear programs. 

$

2,000

Add to cart
ACP Group Plan

Analytica Cloud Platform (ACP) Group Plan new or renewed subscription for 1 year.

$

2,000 –

$

5,000

Add to cart
Analytica Quickstart Consulting

A 4 hour Quickstart package of consulting support conducted via email, telephone, and web conference. Valid for use at any time during the 12 months following purchase.

$

800

Add to cart
Analytica Training

Four-half day Analytica Training. Please specify your preferred dates later.

$

1,600

Add to cart